Product Description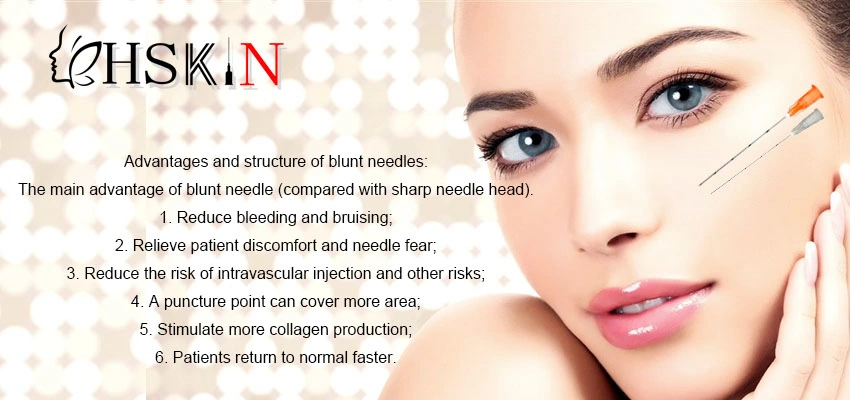 1.Puncture a hole into the skin
The gauge of the sharp needle needs to be slightly superior to the gauge of the microcannula in use.
The 30G & 27G cannulas come packaged with a 26G sharp needle
The 25G cannulas come packaged with a 23G sharp needle
The 22G cannulas come packaged with a 21G sharp needle
2.Insert the tip of the Microcannula into the skin
Follow these tips from our most advanced injectors to guarantee an easy entry into the skin:
Insertion of the tip of the microcannula should be from a 60 to 90 degree angle until the correct depth has been found.
Pinch the skin to create a small drop of blood out of the puncture hole which should help you locate the hole.
Stretch the skin opposite direction with the non-injecting hand to help enlarge the puncture hole.
Place the index finger of the injecting hand close to the tip of the microcannula to help guide the cannula into the skin.
or hold the syringe like a dart.

3.Slide the DermaSculpt Microcannula into the skin

As you are entering the skin, rotate the cannula tangentially to the skin surface using the flexibility of the microcannula.
4.Inject filler in a retrograde fashion
Start injecting while pulling the length of the microcannula in and out of the skin. To change direction, pull the cannula out of the skin almost entirely, back to step two (leaving the tip at the desired depth).
product model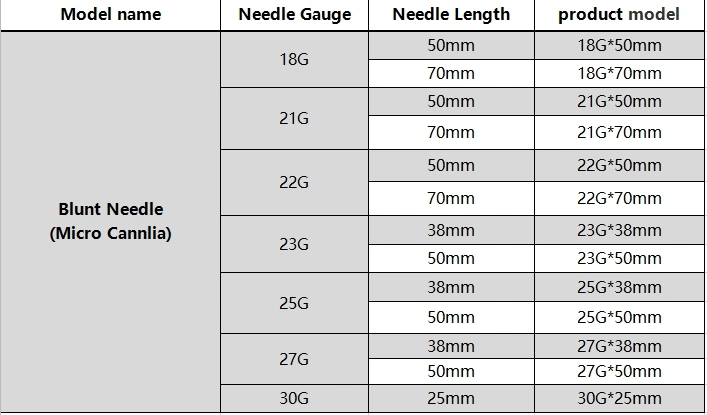 product picture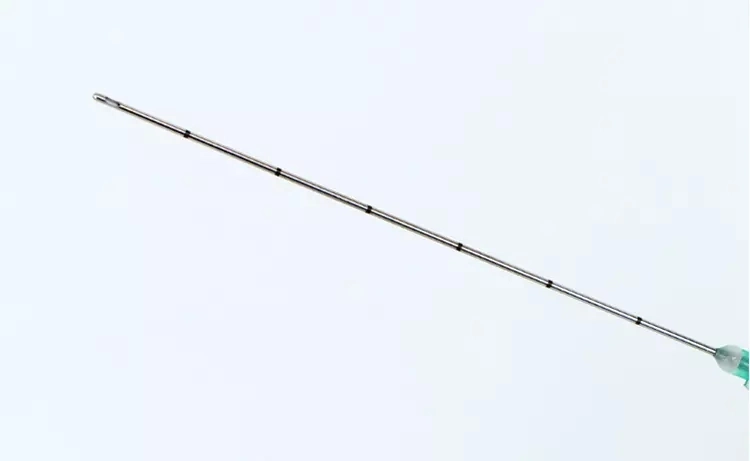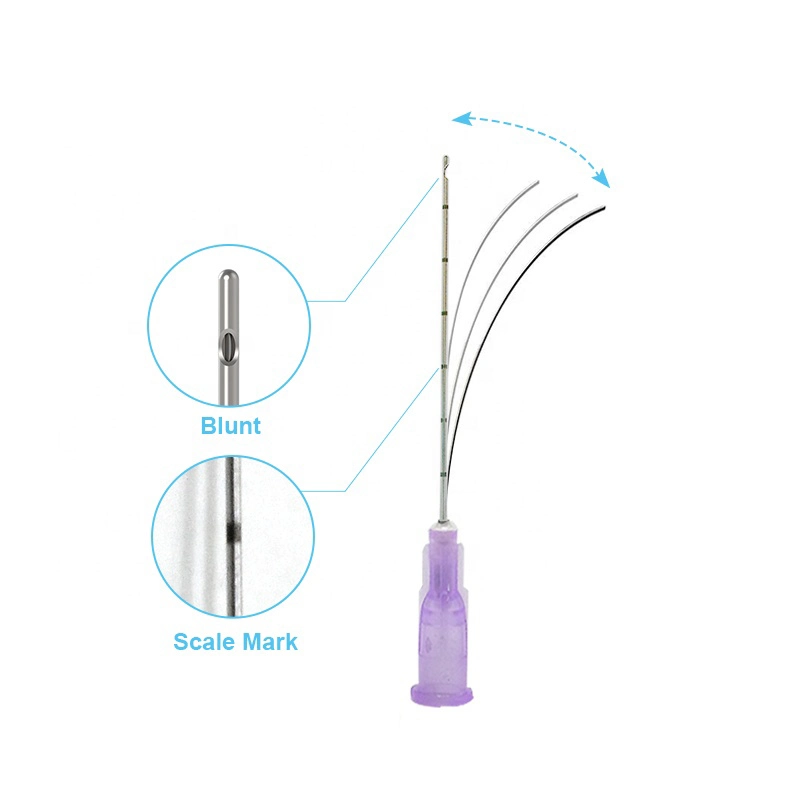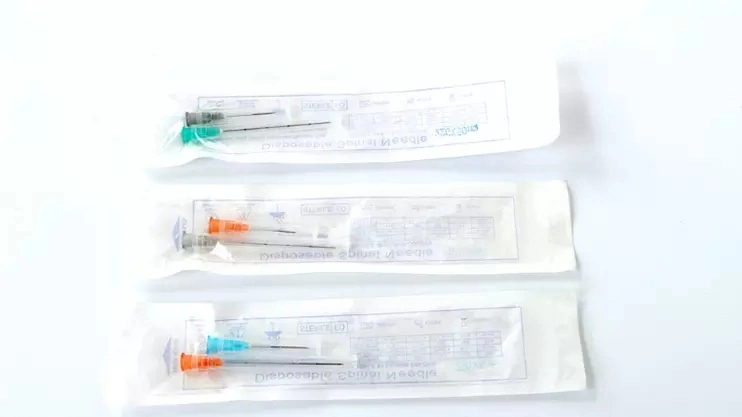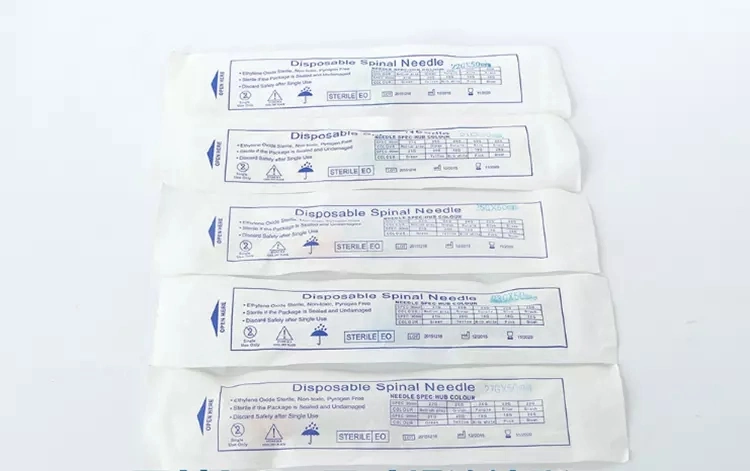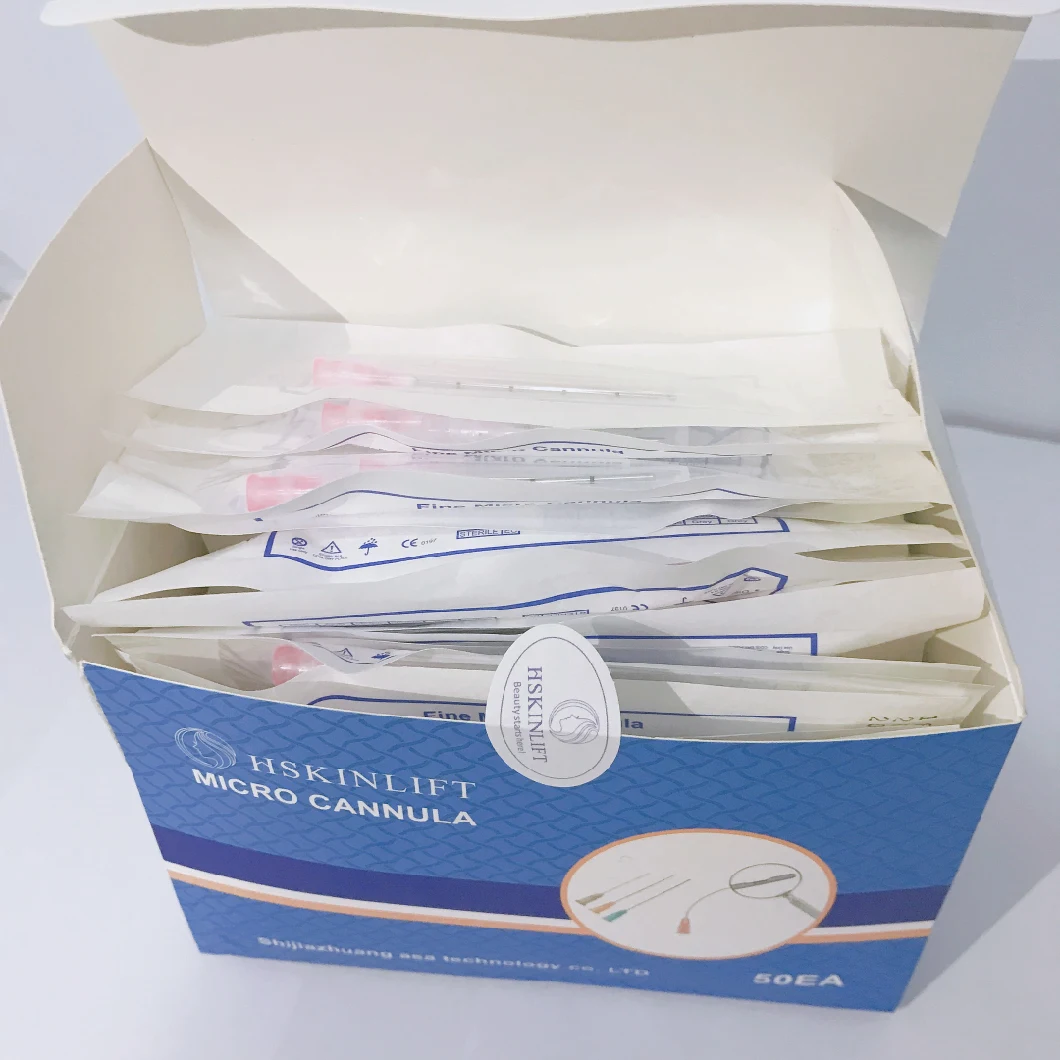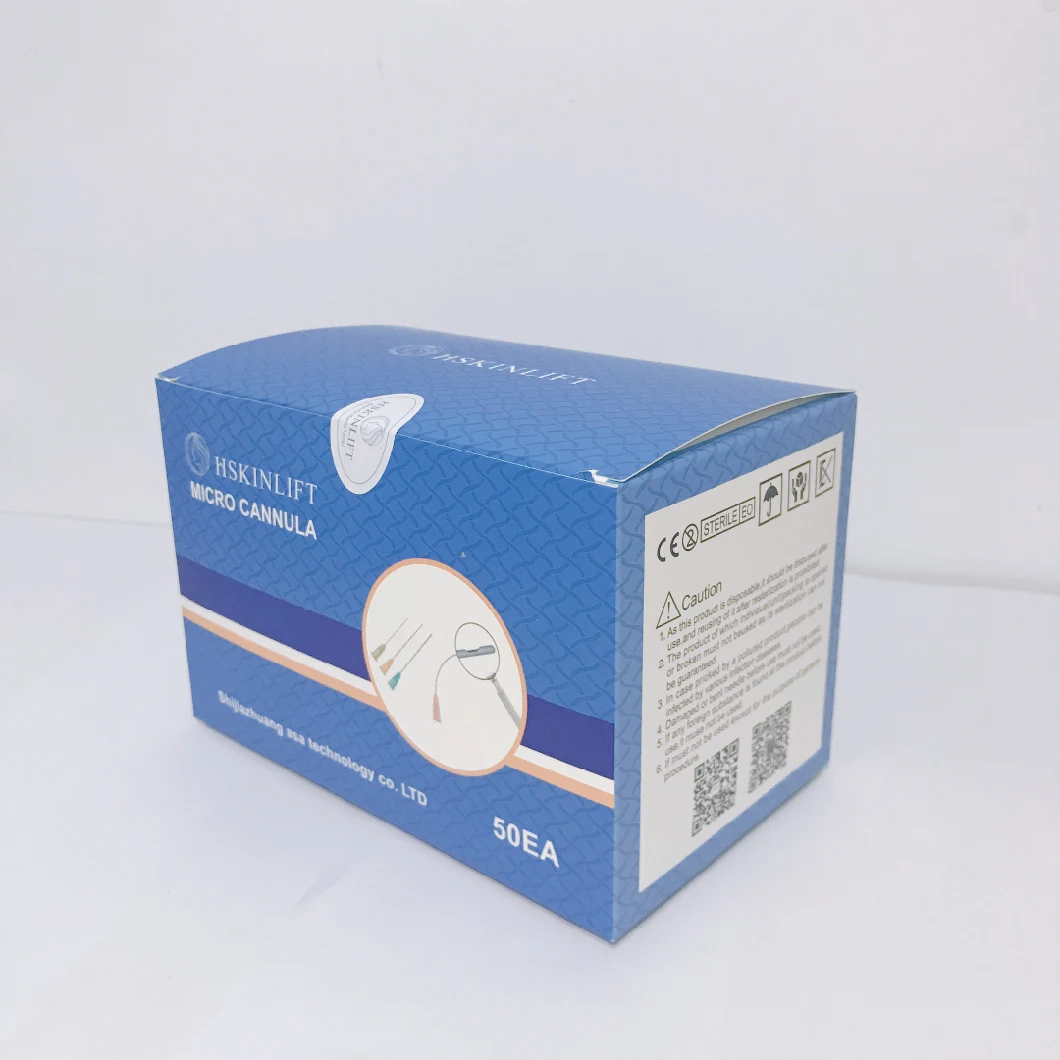 Hot sales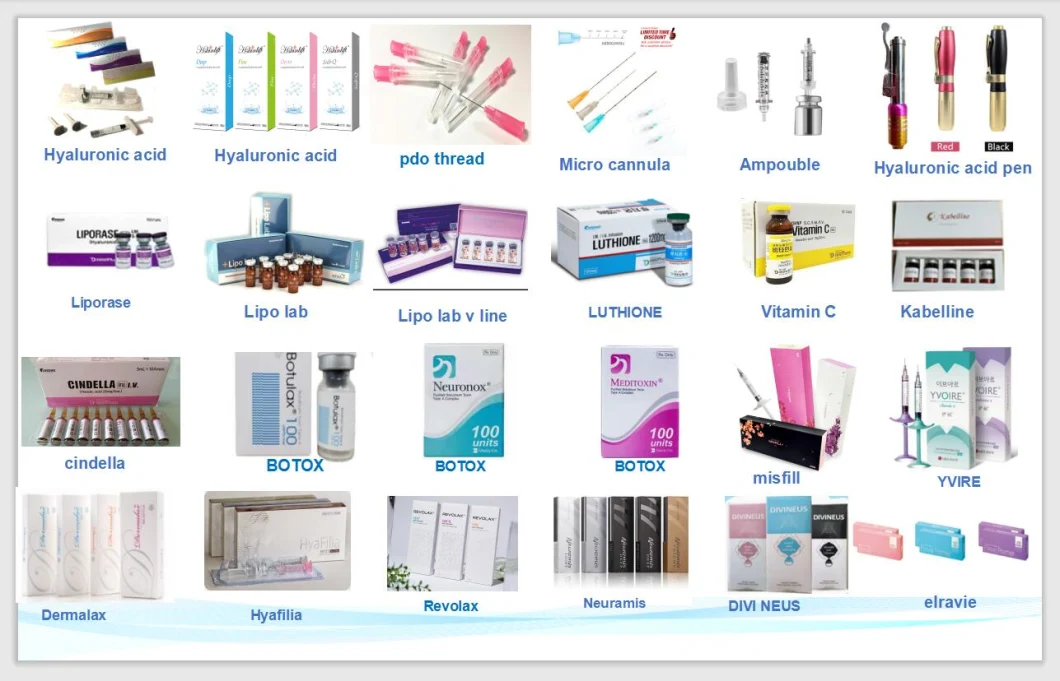 Company Information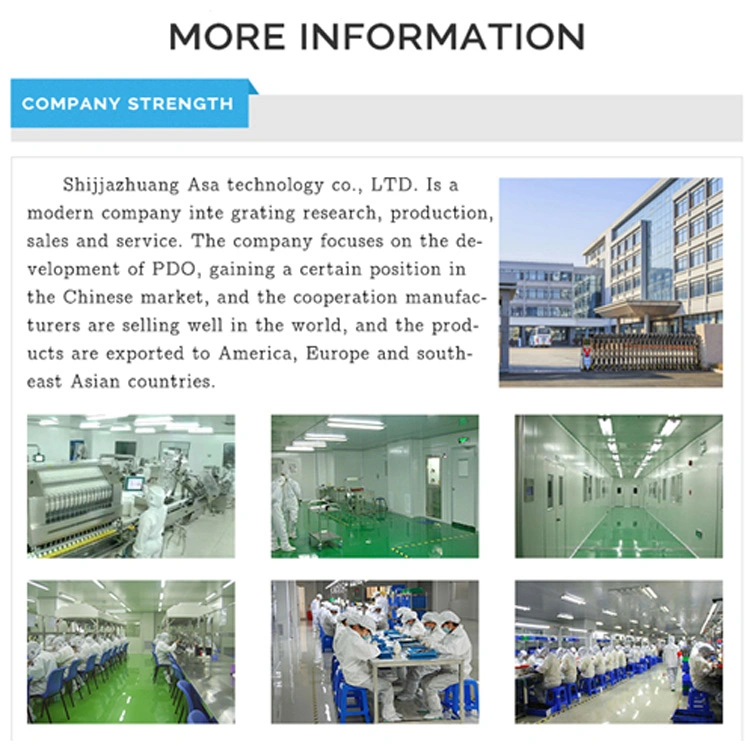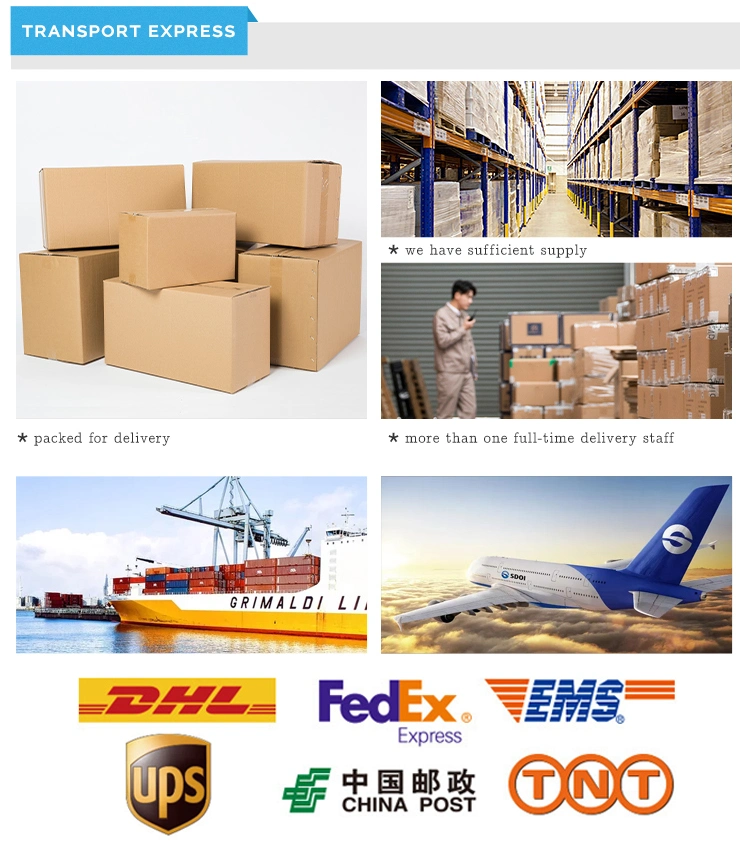 Our Services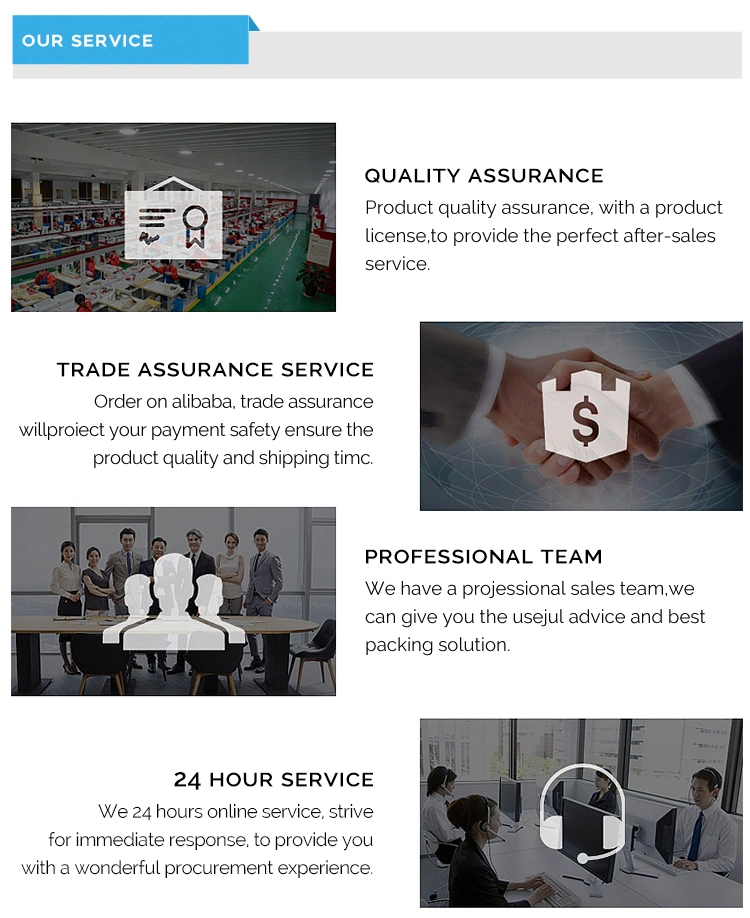 FAQ

Q: Micro cannulas Features:
A:Flexible Cannula Flexible to stlff to suit all needs Flexible cannulas for superficial & stiffer cannulas for deep injections.
B:Blunt tip Does not cut through nerves or vessels sculpt's blunt tips slide under the skin without causing any trauma.
Q: What Areas Can Be Treated With Dermal Fillers Using Micro cannulas?
A: Almost any area of the face and body can be treated with Micro cannulas to deliver dermal fillers with minimal risk of bleeding, bruising, and swelling. Some areas of treatment in which micro cannulas are especially beneficial include: (tear troughs)Underneath the eyes Vertical lip lines (smoker's lines) Lips Nasolabial folds (smile lines) Forehead lines Horizontal neck lines Chest Wrinkles (decolletage) Hands
Q: How many days for shipment?
A: Usually we ship our Micro cannula by DHL, EMS, FedEx, UPS, and TNT. It will take about 3-7 day.