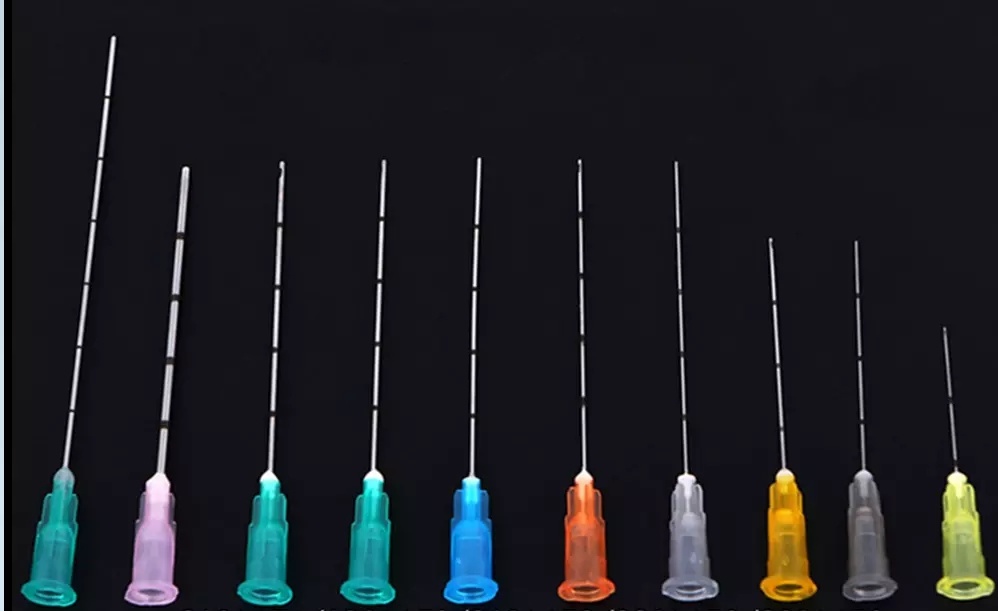 A blunt cannula allows blood vessels to be 'pushed aside' as the microcannula moves around the tissue under the skin instead of piercing the blood vessels as with traditional needles. Safety from injuring nerves
Safety from injuring blood vessels.
Safety from injuring glands and ducts.
Better Results: you can get a smoother and wider fanning result.
Better Results: you can usually have less bruising with your patients.
Better Pain management: Patients usually feel less pain with this technique.
Microcannula for Dermal Filler
1)Superior quality and complies with international cosmetology and medical requirements.
2) Needle made of medical grade stainless steel.
3) sterile package
4) Disposable, for single use only.
5)Different size available,special design is available